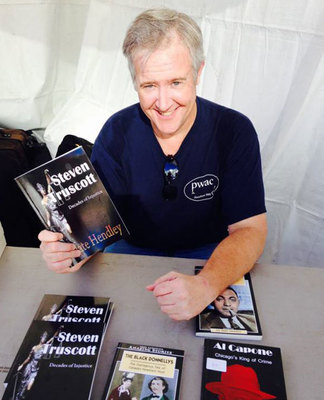 The Boy on the Bicycle: A Forgotten Case of Wrongful Conviction in Toronto
EVT340636
Tue Aug 14, 2018
7:00 p.m. - 8:15 p.m.
75 mins
The Boy on the Bicycle is the shocking true story about a coerced confession, fumbled police investigation, a miscarriage of justice, and the star lawyer who fought to free Ron Moffatt from custody.

Nate Hendley is a Toronto-based freelance journalist and author.
Born in New Haven, Connecticut in 1966 but raised in Canada, he grew up in Waterloo, Ontario and studied at Trent University and Conestoga College.

He has written hundreds of articles for publications such as The National Post, The Globe and Mail, NOW magazine, eye weekly and Maclean's. He manages a blog at http://crimestory.wordpress.com/ about crime issues.