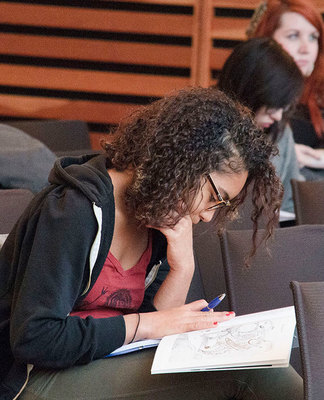 Write a Novel - NaNoWriMo's Young Writers
EVT362447
Sat Oct 20, 2018
1:00 p.m. - 2:30 p.m.
90 mins
November is NaNoWriMo - National Novel Writing Month. This year,
be brave and deranged! Vow to write a novel in a month with a bunch of other brave maniacs!

Come meet other writers who will support you, talk novel basics, make a word count goal, eat chocolate and get ready to write like crazy all November long.

Ages 13-18

No registration.

Related link:
NaNoWriMo's Young Writers