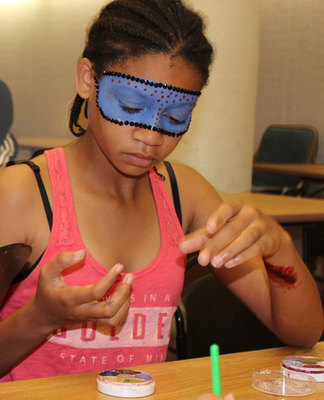 TIFF Special Effects Make-Up Workshop
EVT359818
Wed Oct 17, 2018
4:00 p.m. - 6:00 p.m.
120 mins
Join us at the Main Street Library to experiment with creating special effects makeup. Choose between sci-fi/fantasy or action/horror themes. Learn about various makeup techniques while transforming each other into fairies, superheroes and zombies!

For ages 10-17.

Register in person in the branch or by calling 416-393-7700.

Registration begins Wednesday, September 12.