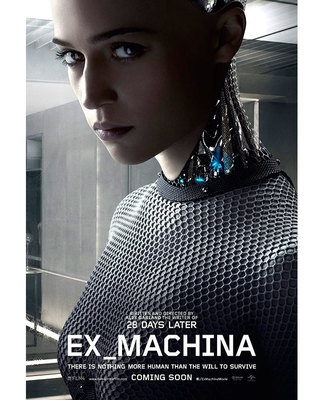 Ex Machina (2014) Screening
EVT355773
Fri Nov 02, 2018
2:00 p.m. - 4:00 p.m.
120 mins
Celebrate the 200th anniversary of the publication of Mary Shelley's Frankenstein with this updated interpretation of Frankenstein.

Caleb finds that he will have to participate in a fascinating experiment with the world's first true artificial intelligence, housed in the body of a beautiful robot woman, Ava.

Rated 14A. 108 mins.

Drop in. No registration required.