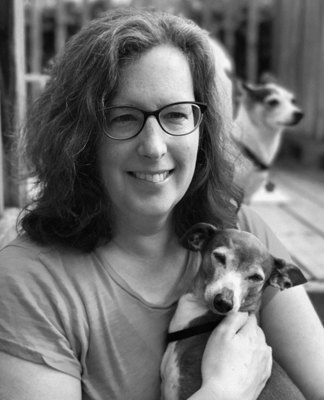 LGBTQ Book Club Presents Author Nairne Holtz
EVT345733
Tue Jun 26, 2018
6:30 p.m. - 8:00 p.m.
90 mins
Nairne Holtz will be joining the LGBTQ Book Club to do a reading of Femme Confidential (Insomniac 2017).

Set In Parkdale, Femme Confidential is a wry exploration of queer desire and sexual spaces-from lesbian bars to a fat admirers' event to a queer trans kinky weekend.

Nairne Holtz began her writing career in the early '90s with the creation of a queer porn pansexual zine, Pornorama, which generated reviews and sales from around the world. Today, she manages a library and is the author of two previous books. The Skin Beneath was shortlisted for Quebec's McAuslan Prize and she won the Alice B. Award for debut lesbian fiction. This One's Going to Last Forever was a Lambda Literary Award finalist. For more information about Nairne and her projects, go to www.femmeconfidential.com

All are welcome to join for a reading followed by a Q and A.