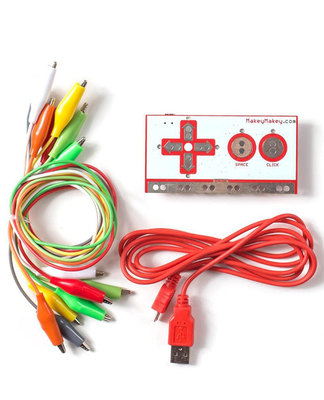 Makey Makey Play Time
EVT339110
Thu May 31, 2018
4:00 p.m. - 5:30 p.m.
90 mins
Control video games using a Makey Makey with everyday items. The class will teach learners new concepts like what a circuit is and what materials transfer electricity. They will also edit a game's code using the web platform Scratch.

Library customers are encouraged to bring their own laptops. Please enquire how to use library computers for the workshop.

To register ask staff or call 416-393-7712.

May 31 is Digital Literacy Day. This inaugural city-wide celebration will showcase the digital literacy and technology resources available across the city and the educational, entrepreneurial, artistic, and social opportunities that they enable.