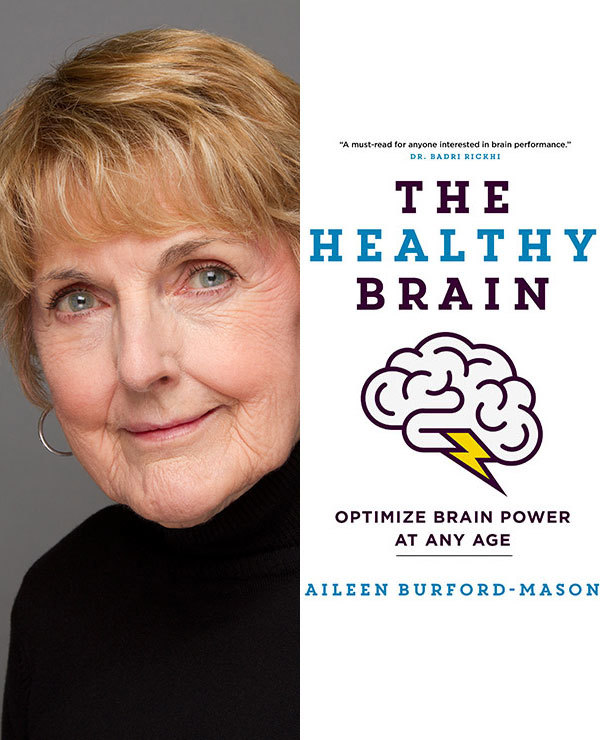 *PROGRAM FULL* The Healthy Brain: Optimize Brain Power At Any Age
EVT337622
Wed Jun 13, 2018
6:30 p.m. - 7:30 p.m.
60 mins
The Healthy Brain makes the compelling case that most people's brains are underperforming because they are undernourished. As the most metabolically active organ of the body, the brain's nutritional needs are ten times higher than those of any other organ. That means the brain is the first organ to falter when it is improperly fed.

Well respected for her ability to take complex nutritional research and translate it into clear, evidence-based guidelines for the safe, effective use of supplements, Dr. Aileen Burford-Mason, an immunologist, cell biologist and orthomolecular nutritionist will share tips from her latest book on how to implement dietary changes and select appropriate supplements for optimal brain power at any age.

Presented as part of The Cutting Edge program series: Exploring new ideas at the intersection of health and technology. Supported by the Krembil Foundation.

Free program. Registration will open on Eventbrite on Tuesday, April 3, 2018 at 9:00 am. Limit two tickets per valid email address. Arrive early, your spot will not be guaranteed after 6:30 pm. For more information, please contact the branch at 416-393-7610.

Place a hold on The Healthy Brain: Optimize Brain Power At Any Age today!
Related link:
Book two free tickets starting April 3 at 9am