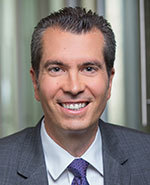 The Power of Index Investing
EVT312807
Wed Mar 28, 2018
6:30 p.m. - 8:00 p.m.
90 mins
Still trying to beat the market by picking stocks and mutual funds? Time for a different approach. Award-winning journalist and investment advisor Dan Bortolotti will show you how to build a low-cost, diversified portfolio with index funds and ETFs.

Presented as part of Toronto Public Library's Personal Finance program series. Supported by VISA.

Free program.

For more information, please contact the branch.