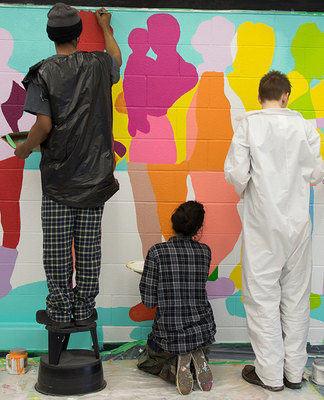 Creative Foundations: A Youth Art Series
EVT23059
2:00 p.m. - 4:00 p.m. on recurring dates listed below
120 mins
Get inspired! Explore and express your voice. Be a community changemaker through original artwork.

Creative Foundations is back with a unique FOUR WEEK art program where participants will receive the encouragement, knowledge and tools to create works of art that represent their thoughts and ideas on their community! Youth will choose from a variety of media on canvas to create their final piece of art which will then be showcased during a special Creative Foundations Art Show. Each piece will be based on the statements: Who am I in my community? & How can I make change in my community? All material, supplies and instruction is provided FREE of charge. This program is offered in partnership with North York Arts and facilitated by Dreamation's Lynda Watson.

Registration begins Monday, June 4, 2018. Space is limited. Participants must commit to all four weeks. To register, call 416-395-5750 or visit the second floor information desk.
Upcoming Dates:
Sat Jul 21
Sat Jul 28