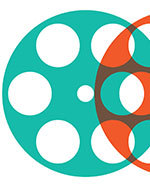 Cinema Italiano
EVT21018
1:30 p.m. - 4:00 p.m. on recurring dates listed below
150 mins
Join fellow Italian Cinema lovers. Contemporary films from various genres will be screened each month (with English subtitles). Program is run in partnership with Davenport-Perth Neighbourhood and Community Health Centre. See below for list of films:

February 28: "Rome Open City"
March 28: "Love and Anarchy"
April 25: "Ugly, Dirty & Bad"
May 30: "Bicycle Thieves"
June 27: "Seduction of Mimi"

Upcoming Dates:
Wed Jul 25
Wed Aug 29
Wed Sep 26
Wed Oct 31