![if !(IE 8)]> <![endif]>
Learn about the regulations governing car sales in Ontario to stay protected as a consumer. Presentation is led by OMVIC, the regulator of motor vehicle sales in Ontario.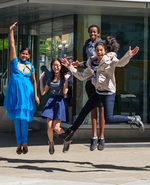 Join us for a personal financial management workshop designed especially for teens! Become knowledgeable about financial concepts not usually taught in school! Learn about debit and credit cards, how to budget and save, inter...
Taxes, HST, GST, revenue, expenses...when you work for yourself, your business finances ARE your personal finances, and if you're not careful, things can get very messy!...

<![if !(IE 8)]> <![endif]>