As we celebrate the 150th birthday of Canada, take the time to look back how Canada has changed and the role that libraries have played in our transformation. Part of the city-wide led initiative on the sesquicentennial, Toronto Public Library presents a number of events and exciting projects that show us – Canadians and Torontonians – where we've come in the past 150 years, and where we're going.
Featured Exhibit
Eyes on the Arctic
Opening March 9 and running until April 30, 2017 Toronto Reference Library, 789 Yonge Street – 3rd floor
The Eyes on the Arctic exhibition highlights U.S. – Canada relations in the Arctic. Telling both historic and modern stories of the Indigenous groups from the area, the photographs reveal their adaptability and means of sustenance. The exhibit also features segments on everyday life in the Arctic to the overall environment of the region, such as joint research and conservation of local wildlife and climate change. This exhibit is intended to provide visitors with diverse information with which to understand and appreciate the significance of the region within a global context.
Related Programs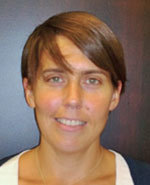 Eyes on the Artic: Andrea Olive
Saturday, Apr 22 | 1:00 p.m. - 2:00 p.m.
Toronto Reference Library
Hinton Learning Centre
Join Professor Andrea Olive from University of Toronto for a talk on comparative public policy in the US and Canada, endangered species, private property and Artic politics.
City of Toronto Canada 150 Events
Upcoming Exhibit