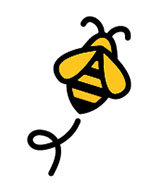 EVT286287
The World Inside and Around a Beehive
Sat Apr 08, 2017
2:00 p.m. - 4:00 p.m.
120 mins
Locke Program Room
Join Anatole Yarmosh, author and fourth generation hobby beekeeper, for a fun and informative presentation on bees. Anatole will supply you with instructions to build your own small-scale hive. Come discover the many direct benefits of home beekeeping in your own backyard or on your balcony!

Drop in. No registration required.