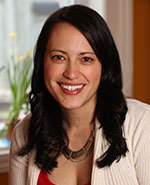 EVT284271
Author Visit: Sarah Yi-Mei Tsiang
Wed Apr 26, 2017
1:30 p.m. - 3:00 p.m.
90 mins
Pape/Danforth Program Room
Celebrate National Poetry Month with author and poet Sarah Yi-Mei Tsiang.

Sarah's published works include The Night Children, Breathing Fire, and Warriors and Wailers. Sarah will conduct a talk on the ethics of writing, and the different kinds and forms of poetry. She will also discuss her works.

This program is suitable for Grade 5/6.

Meet & Greet from 2:30-3pm

2nd Floor Program Room

Classes and groups interested in attending must call Pape/Danforth Branch at 416-393-7727 in advance to make arrangements.

This program is made possible, in part, by generous support from the Ontario Arts Council and the League of Canadian Poets.