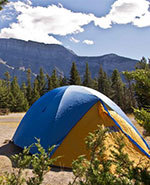 EVT280503
Learn to Camp with Parks Canada
Sat Jul 08, 2017
10:30 a.m. - 12:00 p.m.
90 mins
Learn about Canada's national parks, tips on planning a camping trip, and related skills like setting up a tent and cooking in the outdoors.

Presented by Parks Canada as part of Canada's 150th anniversary celebrations.

Free program.

Call 416-394-1016 for more information or to register.