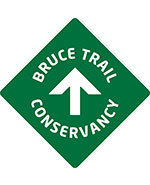 EVT279860
Niagara Escarpment Geology - A Journey through the Rocks along the Bruce Trail
Wed Apr 26, 2017
6:30 p.m. - 7:30 p.m.
60 mins
Brentwood Program Room
Join geologist Dr. Kathy Wallace, a Research Associate and Lecturer in the Graduate Department of Physical and Environmental Sciences at the University of Toronto Scarborough, as she takes the audience on an 890 km long journey along Ontario's Bruce Trail, Canada's oldest and longest marked footpath.

We follow along the Niagara Escarpment, a UNESCO World Biosphere Reserve, from Niagara Falls to Tobermory where the rocks and landscape tell the story of ancient seas and glaciers that crafted a landform rich in biodiversity and ecosystems.

Presented as part of Toronto Public Library's Fragile Planet program series.

Drop-In Program. First Come, First Seated.