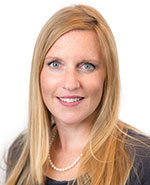 EVT270943
Trading In Retirement with Author Sarah Potter
Fri Mar 24, 2017
2:00 p.m. - 3:30 p.m.
90 mins
Don Mills Auditorium
Learn how to build a trading plan that aligns with your risk/reward profile!

Sarah Potter, author of How You Can Trade Like A Pro: Breaking into Options, Futures, Stocks and ETFs and founder of www.shecantrade.com is an active professional trader in the options, stocks and futures markets.

In this presentation, Sarah will talk about:
- Common characteristics of markets to help you decide which to trade.
- Ways to tweak your trades to align with the time you can commit to trading.
- Tips to improve trading entries and exits.

Free program.

Presented as part of Toronto Public Library's Personal Finance program series.