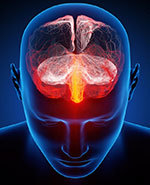 EVT257833
Memory and Dementia
Mon Mar 27, 2017
6:30 p.m. - 8:00 p.m.
90 mins
Yorkville Program Room
A researcher with the Centre for Addiction and Mental Health will explore the nature of Alzheimer's disease and other types of dementias. Participants will become familiar with the underlying causes of dementia, the risk factors for developing dementia, and prevention strategies. Current treatment options and the latest research will also be discussed.

No registration required.