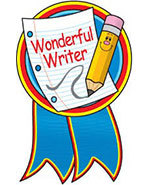 Northern District Writers' Group
EVT20532
2:00 p.m. - 3:30 p.m. on recurring dates listed below
90 mins
Saturdays from June to November in the Main Floor Program Room - MFPR (except November 4 at Room 224).

This group will offer a supportive atmosphere where creative writers write, critique the work of others. Members receive the tools and constructive criticism necessary to improve their craft and launch their careers.

The organizers have studied creative writing under prize-winning Canadian poet and essayist Christopher Dewdney, and facilitated critique style workshops with positive feedback.

Registration required. Call 416-393-7610 for more information.
Upcoming Dates:
Sat Oct 21

Sat Nov 04

Sat Nov 18

<![if !(IE 8)]> <![endif]>