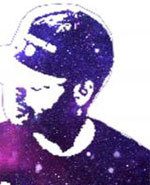 EVT20018
Shakespeare Hip Hop Fusion Project
4:30 p.m.
-
6:30 p.m.
on recurring dates listed below
120 mins
York Woods Meeting Room 2
The Shakespeare Hip Hop Fusion Project: Youth Performance Program is a free arts & literacy training program for youth aged 13-17.

Shakespeare and Hip Hop share many key elements: rhythm, lyricism and what Jay Z calls "the ultimate human story, the story of struggle, which is what defines us all."

This program connects youth to professionals skilled in both genres for six weeks to explore and create great performance pieces. The stories, themes, and poetry from Shakespeare's works, and Hip Hop, will serve as a point of departure to assist the participants in discovering their voices

Participants will
- explore the synthesis of rhythm, music, and lyricism inherent in both Hip-Hop music and Shakespeare's theatre
- create an original multi-media performance piece
- Perform for friends and family
- Get training and mentorship from talented, professional artist/educators

This arts & literacy program will cultivate soft skills training, build self-confidence, foster speech arts and unlock the creative and artistic abilities of the participants.

The final performance will be at 6:00pm on June 7th.

For more information contact education@shakespeareinaction.org.

Registration can be done IN-PERSON at York Woods Branch.
Upcoming Dates:
Wed May 03
Wed May 10
Wed May 17
Wed May 24
Wed May 31
Wed Jun 07