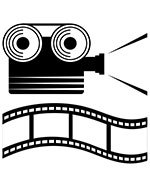 EVT18739
Tuesday Docs - History, Mystery and Discoveries
Documentaries present us with a better understanding of our past, present and future. This weekly program is a small captivating selection of local and international films from our collection.
Through documentaries, view events of the past, human affairs and innovative stories that shape our world.

For a complete listing call 416-393-7175 or visit the Humanities and Social Sciences desk at the Toronto Reference Library.
Upcoming Dates:
Tue May 30