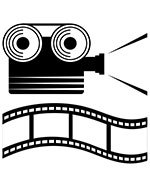 EVT18739
Tuesday Docs - History, Mystery and Discoveries
Documentaries present us with a better understanding of our past, present and future. This weekly program is a small captivating selection of local and international films from our collection.
Through documentaries, view events of the past, human affairs and innovative stories that shape our world.

Tuesday February 14, 2017
MIRACULOUS CANALS OF VENICE - Of all the world's great cities, none defies nature and logic like Venice. Built in the water, stands against time and tide, weathering the capricious floods that have endangered its very existence since its birth, some 1500 years ago. (2004)

Tuesday February 21, 2017
THE LOST ATLANTIS - Twenty-five hundred years ago, Plato told of an advanced civilization full of natural resources, palaces of gold, exotic animals, and even a form of electricity. But, could the fabled Atlantis really have existed - and if so, where? (2012)

Tuesday February 28, 2017
THE TRANS-SIBERIAN MUSE - At all times the soul of the writer haunts the unusual universe of the Russian trains...the mythical Trans-Siberian, but also the Baikal Express and all the others that crisscross Siberia. (2011)

Tuesday March 7, 2017
AFRICA IS A WOMAN'S NAME - Female power embodied in lives of three remarkable African women from different social levels and origins determined to bring about radical transformations in their day-to-day realities. (2009)

Tuesday March 14, 2017
DIVISION STREET - The film presents a new generation of ecologists, engineers, planners, and everyday citizens who are making way for wildlife by transforming the future of transportation and development planning. (2016)

Tuesday March 21, 2017
SIR ARTHUR CONAN DOYLE: THE MAN WHO MURDERED SHERLOCK HOLMES man who murdered Sherlock Holmes - The life of the author who gave the world the Holmes adventures was at times as dark and mysterious as the man that he'd conceived. (2010)

Tuesday March 28, 2017
ANCIENT COMPUTER - An unpromising lump of metal found in a 2,000-year-old shipwreck turns out to be an extraordinary treasure: the world's first computer, and believed to be from the workshop of Archimedes. (2013)

For a complete listing call 416-393-7175 or visit the Humanities and Social Sciences desk at the Toronto Reference Library.
Upcoming Dates:
Tue Mar 28
Tue Apr 04
Tue Apr 11
Tue Apr 18
Tue Apr 25
Tue May 02
Tue May 09
Tue May 16
Tue May 23
Tue May 30