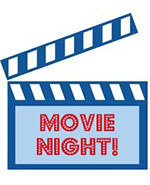 EVT18737
Monthly Movie Night at Palmerston Library Theatre
6:00 p.m.
-
8:15 p.m.
on recurring dates listed below
135 mins
Watch a free movie on a big screen in our air-conditioned and accessible Palmerston Library Theatre - carefully selected new titles. Once a month on a Thursday night at 6:00pm. All are welcome. For more information, call 416-393-7680.

Upcoming Spring 2017 lineup:



ARRIVAL: Thursday, May 18, 6 pm
2016, 116 minutes, PG
When mysterious spacecraft touch down across the globe, an elite team lead by expert linguist Louise Banks are brought together to investigate.

Moonlight: June 15, 6 pm
2016 ? 110 minutes ? 14A

Moonlight is a timeless story of human connection and self-discovery. It chronicles the life of a young gay black man from childhood to adulthood as he struggles to find his place in the world while growing up in a rough neighborhood of Miami.

Queen of Katwe
Thursday, July 20, 6:00 pm
2016 ? 124 minutes ? PG

Based on the true story of a young girl from the streets of rural Uganda whose world rapidly changes when she is introduced to the game of chess. Instilled with confidence and determination she pursues her dream of becoming an international chess champion.

La La Land
Thursday, August 17 @ 6:00 pm
2016 ? 128 minutes ? PG
A jazz pianist falls for an aspiring actress in Los Angeles.




Upcoming Dates:
Thu Aug 17
Thu Sep 21
Thu Oct 19
Thu Nov 16