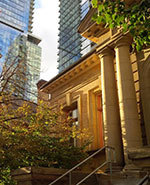 Yorkville Book Club
EVT17083
2:00 p.m. - 3:00 p.m. on recurring dates listed below
60 mins
Here are the upcoming discussions:

March 14th: The Paris Wife by Paula McClain
April 11th: Suite Francaise by Irene Nemirovsky
May 9th: The Husband's Secret by Liane Moriarty
June 13th: Stalin's Daughter:The Extraordinary and Tumultuous Life of Svetlana Alliluyeva by Rosemary Sullivan
July 11th: We are all Completely Beside Ourselves by Karen Joy Fowler
August 8th: My Sister's Keeper by Jodi Picoult
Sept.12th: Brain on Fire: My Month of Madness by Susannah Cahalan
Oct. 10th: Medicine Walk by Richard Wagamese
Nov. 14th: Christine Falls by Benjamin Black
Dec. 12th: Unbroken: A World War 11 Airman's Story of Survival, Resilience and Redemption by Lauara Hillenbrand

For more information, please call 416-393-7660.

Registration is required. This book club is now full. If you would like to join a Book Club at Yorkville the Non-Fiction Book Club meets on the second Thursday of the month at 2pm. Please call 416-393-7660 for more information.


Upcoming Dates:
Tue Nov 14

Tue Dec 12

<![if !(IE 8)]> <![endif]>