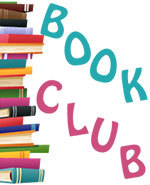 Spanish Literature Book Club: Circulo de Lectura en Espanol
EVT14241
7:00 p.m. - 8:00 p.m. on recurring dates listed below
60 mins
Discuss selected books in Spanish. Meetings are once a month on a Monday night at Palmerston Branch. Please note we take a summer break and there is no meetings in July and August.

Circulo de Lectura en Espanol. Spanish Book Club.
All are welcome. Drop-in. No registration required.

Fore more information:
https://sites.google.com/site/lecturaentrenosotros/


For more information and for the next meeting book selection - call the branch at 416-393-7680.
Related link:
More information and contact.
Upcoming Dates:
Mon Jan 08

Mon Feb 05

Mon Mar 05

Mon Apr 02

<![if !(IE 8)]> <![endif]>