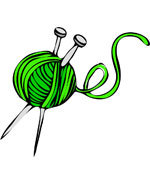 EVT12173
Street Knit
6:15 p.m.
-
8:15 p.m.
on recurring dates listed below
120 mins
Put your needles together and help keep someone without a home warm this year. Patterns, wool and some needles are available, but all material contributions and donations are welcome.

For more information, call the Annette Street Branch at 416-393-7692.
Upcoming Dates:
Tue Jul 25
Tue Aug 29