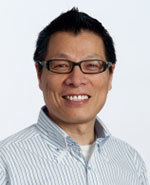 EVT303254
Emotionally Intelligent Artificial Intelligence
Wed Sep 06, 2017
7:00 p.m. - 8:00 p.m.
60 mins
If we want artificial intelligence (AI) to be effective and help humans in their daily lives, it will be critical to make AI systems not just intellectually smart, but also emotionally smart.

Dr. Kang Lee, developmental researcher at the University of Toronto and chief science officer at Nuralogix has been developing technology that detects emotions as well as behaviours such as lying. While this information is valuable in market research, Dr. Kang Lee will also discuss its advantages in health.

Presented as part of The Cutting Edge program series: Exploring new ideas at the intersection of health and technology. Supported by the Krembil Foundation.

Free program.

Call 416-393-7746 for more information.