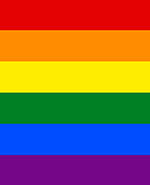 EVT299427
Drag Queen Storytime
Sat Jun 24, 2017
10:30 a.m. - 11:30 a.m.
60 mins
In celebration of PRIDE, this special storytime will feature Drag Queens in full costume and makeup to share in an hour of storytelling, dress-up, and fun!

Society's gender expectations about what it means to be a boy or a girl impact children's development and self-esteem. We aim to break down stigma in order to allow children to explore themselves freely and fully.

This program gives children the opportunity to interact with Drag Queens, allowing them to learn about different gender expression in a safe space, increasing acceptance for LGBTQ+ people.

Drop in. No registration required. Everyone is welcome!