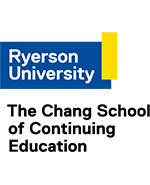 EVT283910
Access to Food: Are We Really Secure?
Reg Noble, Coordinator of the Certificate in Food Security at The Chang School, Ryerson University shares his expertise in community development, sustainable livelihoods, and food security in the context of Canada's food system. Everyone deserves access to food.

Presented in partnership with The Chang School of Continuing Education at Ryerson University.
Related link:
Click here to register starting April 24 at 9 am