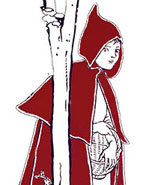 EVT267058
Once Upon a Time: Fairy Tales from the Osborne Collection
Ongoing event running from: Sat Nov 05, 2016 - Sun Jan 22, 2017
EXHIBIT EXTENDED TO JANUARY 22!

Princesses, fairies, giants and beasts - this enchanting exhibit celebrates our best-loved folk and fairy tales. Explore classic fairy tales and traditional stories from around the world through a surprising array of books, toys, games and art held at the library's Osborne Collection of Early Children's Books.
Related link:
Visit www.tpl.ca/tdgallery for more details.