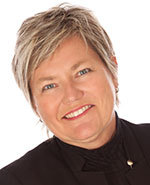 EVT19309
Have You Heard the News?
2:00 p.m.
-
3:30 p.m.
on recurring dates listed below
90 mins
Learn all about journalism in this fun, four-week workshop with author Joyce Grant. Find out what makes a good headline, how to interview, and make a newsletter to take home!

Space is limited. For children ages 8 - 12. Registration begins March 1st at the branch or by calling 416-393-7744.

Sophie's Studio was created to support early literacy, creativity and writing skills in young children thanks to a bequest from long-time library lover and user Sophia Lucyk.
Upcoming Dates:
Sat Apr 01
Sat Apr 08
Sat Apr 15
Sat Apr 22